---
This is your #1 resource on the epic multiverse that Philip Pullman created, whether you're looking for info on the film adaptaion, the book series or the upcoming BBC TV series! We are currently editing 820 articles, and 254 files. We need your help expanding and adding articles to the wiki!
---
---
The Books
Recent Discussions
Be warned that the HDM Wiki contains spoilers, so proceed carefully
Tweets from BBC His Dark Materials
Tweets from Philip Pullman
Featured poll
Who are you most excited to see in the BBC TV series?
Results of last poll: Hannah Relf
--Archived polls--
Did you know...
... that there are 36 symbols on the Alethiometer?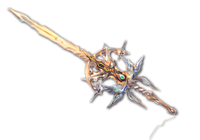 Fantasy Literature
Go to these sites for info or for help with your own wiki!
A Court of Thorns and Roses • A Song of Ice and Fire • All Souls Trilogy • Beyonders • The Black Company • The Brotherband Chronicles - Ranger's Apprentice - Royal Ranger • The Dark Tower • Deltora Quest • Discworld • The Dragonriders of Pern • The Dresden Files • Fablehaven • The First Law • Grishaverse • His Dark Materials • Inheritance Cycle • The Kingkiller Chronicle • The Land of Stories • The Magicians • Malazan Book of the Fallen • Mistborn • Shades of Magic • Shannara • The Spiderwick Chronicles • The Stormlight Archive • Sword of Truth • Throne of Glass • Wheel of Time • The Wicked Years
Want your community included? See how!